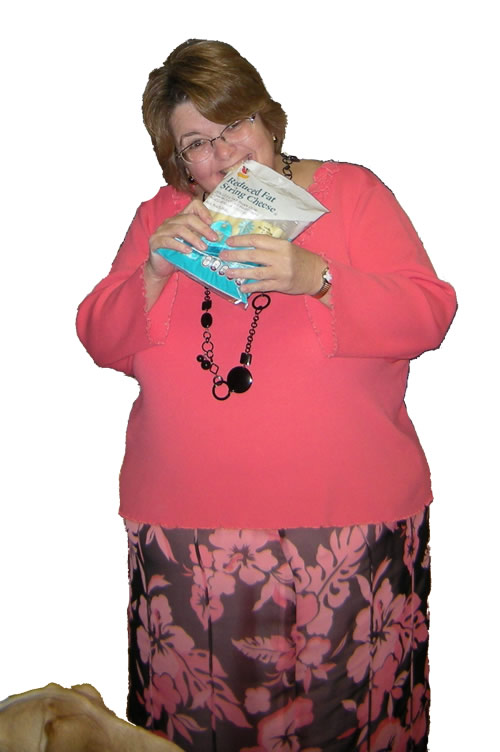 Gastric Bypass: Day 30
OCTOBER 15, 2011 | PAULA WRAY
I had my 4 week check-up today. Thank heavens I was able to arrange an appointment in State College just a stone's throw from my job. I'm down 57 pounds, but I'm disappointed at how slowly the weight is coming off now - just a little over 2 lbs per week. Wouldn't you expect to lose more than that if you were eating only 500 calories a day, a big chunk of your intestines is missing, and you walk a mile most days? The providers said I was doing fine - "right on track" - but I think it sucks.
I complained that I've been really tired in the evening since starting my new job, and the PA ventured this may be because I've just had major surgery and started working too soon. Hey, I needed a paycheck. I thought my thyroid function might be down, so I'll have a blood test. Also, I've had stomach pains the last couple of weeks, so the doc ordered an upper GI.
The greatest thing that came out of the visit is that I got the go-ahead to start the Stage 3 diet! I had brought along a 5 oz can of chunk-chicken just in case.  After work, I sat in my car in the parking lot and pulled the tab. Um, um!
I stopped at the Giant and stocked up on my new allowed items - low-fat meats and cheese. I really got carried away in the dairy department! So tonight I've had another Roman food orgy.
Other Stuff
My new job is swell! I've started to write a post about it a couple of times, but finally decided it cannot be done. I think it's best not to talk about one's current employer online, particularly if it is a mental health organization, even if it's all good.  So I'll let you make up your own jokes about how I'm right where I belong, and leave it at that.
Coming Up
I assigned my mother the task of writing the family ghost stories. When I was young, we kids would implore my grandmother to tell her real-life spooky tales. It's about time somebody wrote them down.