Polly Reels in Keeper 10 Years Ago
JULY 04, 2011 | PAULA WRAY
We had met online, a fitting beginning for two computer geeks. Now we were meeting F2F (face-to-face) for the first time on July 4, 2001 at a point halfway between us - Middleburg, PA. There he was, the country-club chef in his tiny white car, recently upgraded from a bicycle. He brought me potted mini roses. I was enchanted!
Don was not my first internet date. It had been 10 years since my divorce, and I had met a collection of users, losers, and liars. Now here was the next guy in line, humble and self-effacing; it would have been easy to overlook him.
We walked around the pond and talked. Don didn't seem like a serial killer, so I invited him back to my place. There he told me his life history from being born in an Air Force hospital, to his college experience, his failed marriage, playing bass in a band, his beach bum days, and even the fact that his grandmother was a Hurr. This confused me; I didn't expect his grandmother to be a him.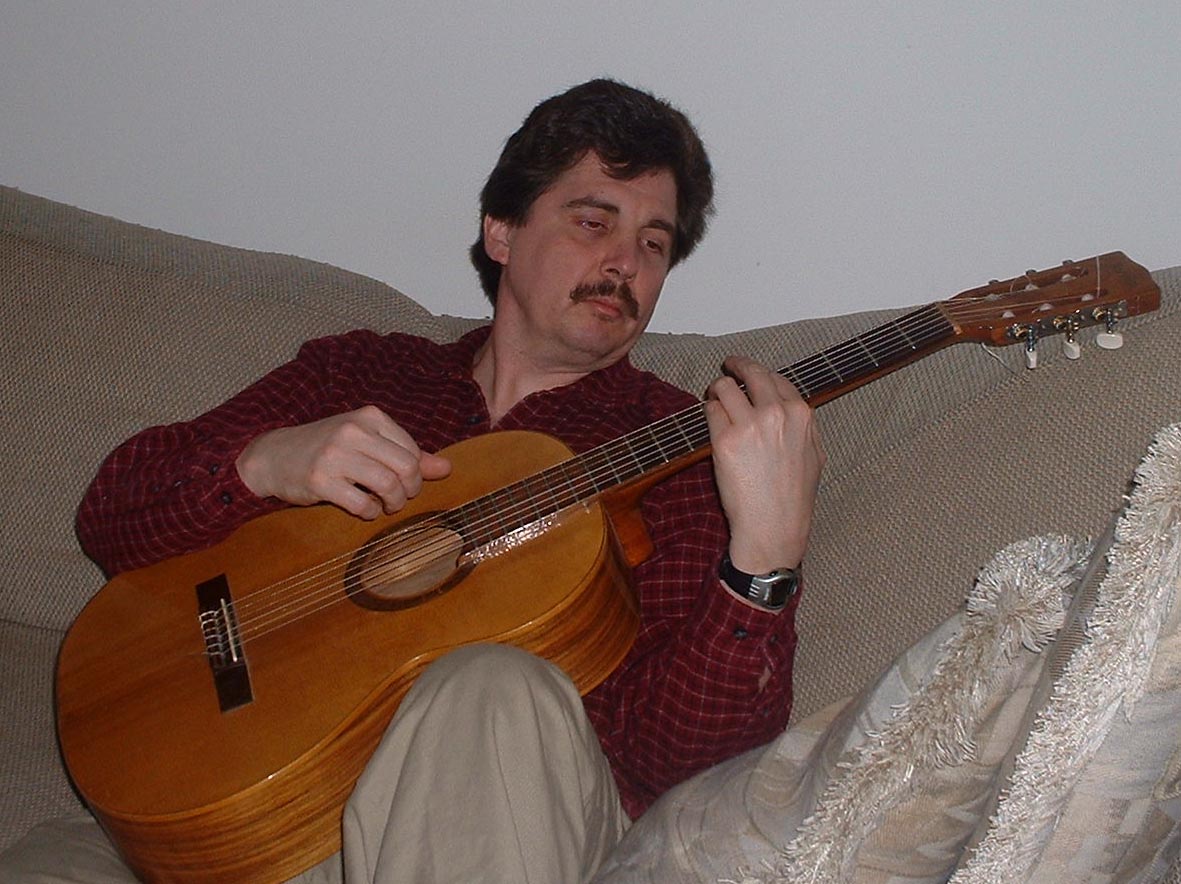 My parents were having a 4th of July picnic, so I invited Don to meet the family. Pretty forward on a first date. Mom and Aunt Phyllis thought he resembled one of their brothers. Back at my house, Don started to leave. At the door he stopped and said, "I guess I should kiss you, huh?" Um, yeah!
A few days passed. We emailed often and talked on the phone. We had a lot in common - besides being an avid computer enthusiast, Don was a talented musician, he loved dogs, we shared a political view.  Like me, he had a brother Dan and a brother-in-law named Gary. Unlike me, he was extremely fit through bicycling, running, and other outdoor activities.
Don brought treats for the dog; he accompanied me on walks through the field; he actually liked me! He was a pacifist, a teetotaler, he cared about the environment, he was gentle and kind - the opposite of my ex-husband in every way. But the thing that really melted my heart was when he called his sister (who lived next door) to say he'd be late so she wouldn't worry.
I had always thought about writing the story of my life, but I never had an ending.  Now I saw that Don was the ending.